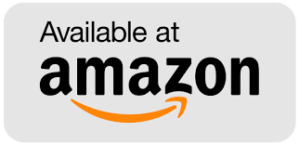 "In dieser Stadt da ist niemand korrekt"
Mit "Berlin" veröffentlicht Yetundey im Mai 2019 ihre erste Single in deutscher Sprache und zeigt damit einmal mehr ihre thematische und musikalische Vielseitigkeit. Der Song ist zugleich Hommage und Persiflage an die Hauptstadt und nimmt euch mit auf eine nächtliche Fahrt mit der Ringbahn, begleitet von einem epochalen, düsteren Trap-Beat.
 "Falafel for President"
Keine Stadt ist wie Berlin. Yetundey berichtet von skurrilen Gesprächen in der M10 und surrealen Clubnächten mit anschließendem Falafel-Fressflash, vom rauen Ton der Straße und der Selbstironie, mit der man sich als junge Künstlerin durch die Stadt bewegt. Das Resultat ist eine ungewöhnliche Liebeserklärung mit Augenzwinkern, die die Faszination der stetig wachsenden, schlaflosen Metropole auf den Punkt bringt. All das liefert Yetundey mit gewohnt satirischem Songwriting und einem Mix aus Doubletime-Parts und einem hymnischem Chorus, der euch definitiv bis zum nächsten Ausflug zum Späti im Ohr bleiben wird.
 "Das ist Berlin!"
"Berlin" is Yetundey's first single in German language. Released in May 2019, the song once again showcases her thematic and musical versatility. The single is both an homage and a parody of the unique German capital and takes you on a night ride on the Ringbahn, accompanied by an epochal, gloomy trap beat.
Berlin

, d

isreputable and glorious 

 There is no city like Berlin. Yetundey raps about bizarre conversations in the M10 and surreal club nights followed by a stopover at the kebab shop for a falafel snack. She describes the rough tone of the street as well as the self-irony with which one moves around the city as a young artist. The result is an unusual declaration of love with a wink that paints a perfect picture of the fascination of this ever-growing, sleepless metropolis. Yetundey delivers all of that with her typical satirical songwriting as well as a mix of doubletime parts and a hymnic chorus you won't forget until your next trip to the Späti.   
"Das ist Berlin!"